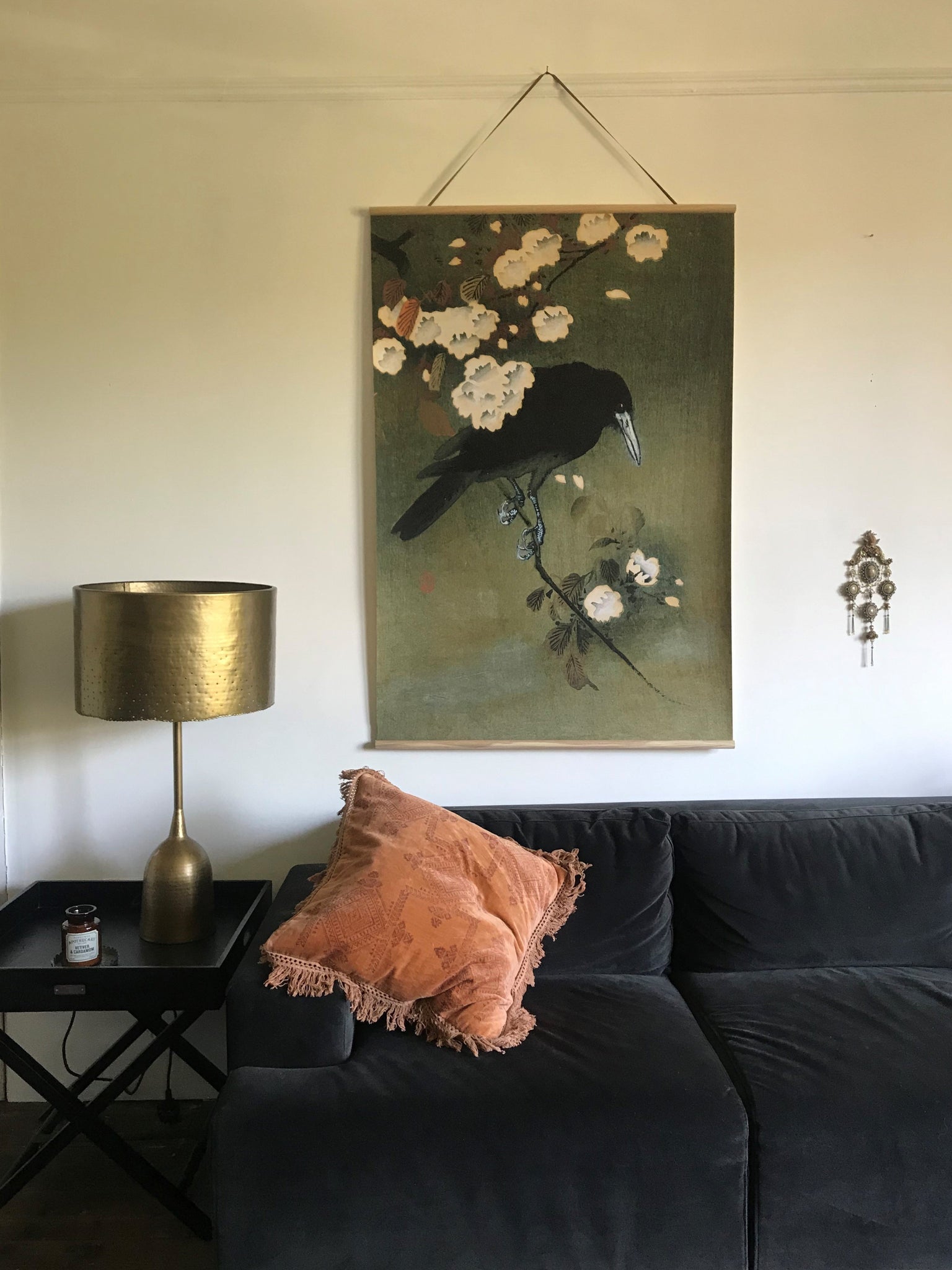 Canvas wall hanging - The Crow
The Crow may be a symbol of life magic and mysteries. It also symbolises intelligence, flexibility and destiny. In Greek mythology, crows are considered as a symbol of prophecy and good luck.
Give a whole new style to your living space this wall hanging. Made of canvas with thick wooden dowels and ribbon to easily hang on your wall. The crow sits on a blossom branch against a warm greens and gold background.
Measurements: approx. width 85cm, length 127cm (total length inc hanging ribbon approx 157cm).
Material: fabric