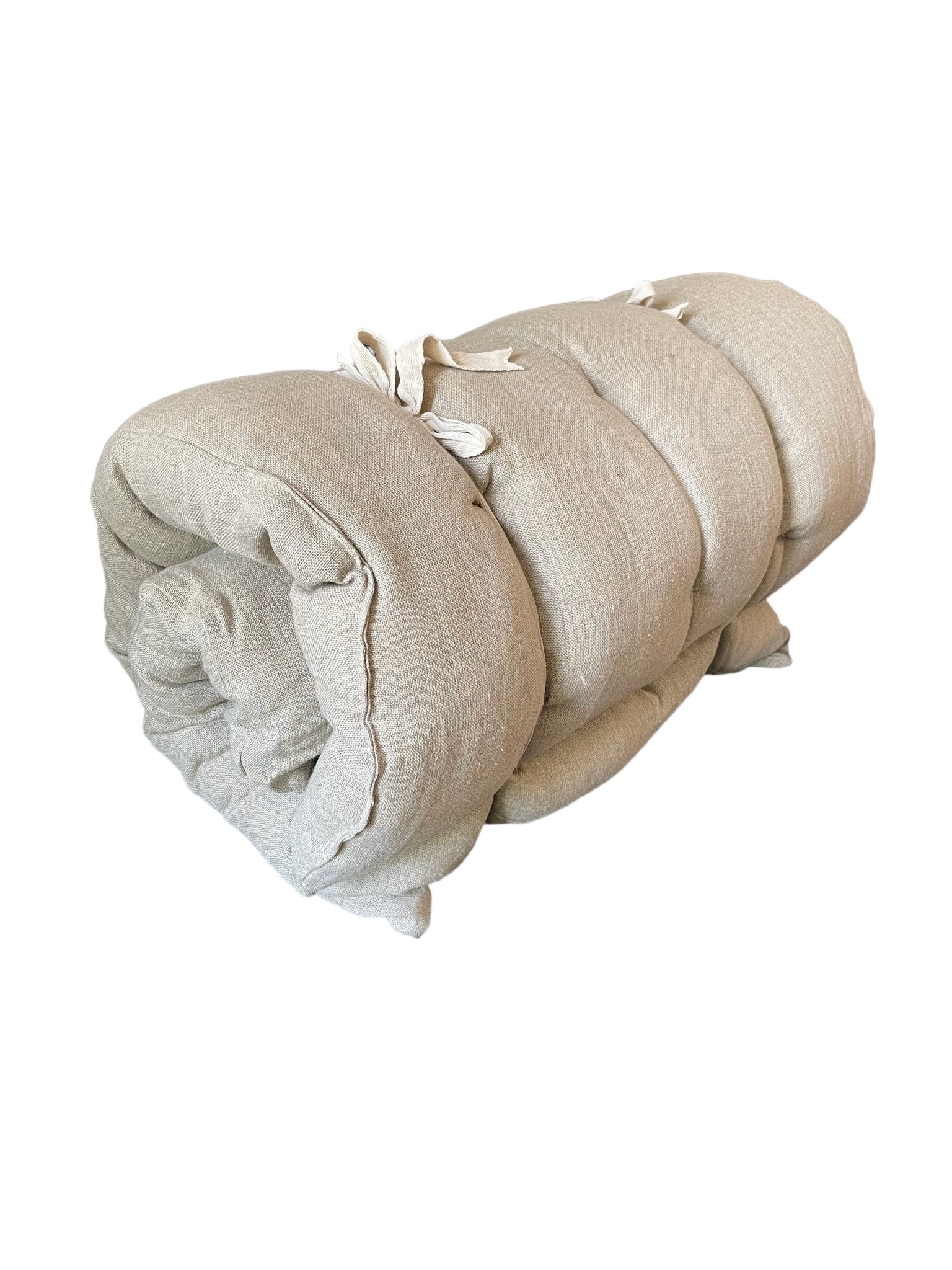 Lyla Linen floor mattress 70 x 180cm
Colour: Natural 
Material: Linen, poly filling
Additional info: Spot clean with a damp cloth
Measures: 70 x 180 cm
WDTS 100% linen,   mattress.  
This oversized mattress 70x 180cm) in natural linen fiber is really comfortable and extremely soft thanks to its filling.
Perfect for a rattan chair a bench or simply to lounge on in the garden. To mediate on or for yoga. 
The high quality of the weave and the touch of the natural fiber make it unique and a versatile addition to the home. 

By Window Dressing the Soul - home 
Deliveries 
Orders are dispatched within 2 days. 

Returns 
Unsuitable items may be returned within 7 days of receipt. We offer refunds on web orders only, not store purchases.
Please send all returns to CollardManson, 125 Devonshire Street, Sheffield, S3 7SB. 
All returns must be in the original packaging and in an unused condition. If there is a indication that the items have been used, they will be returned to the customer without refund.
Please note that we are unable to accept returns or exchanges on pierced earrings.
The customer will be reimbursed for the cost of the product only. Please allow up to 10 days for refunds.
We are not responsible for goods lost in transit.