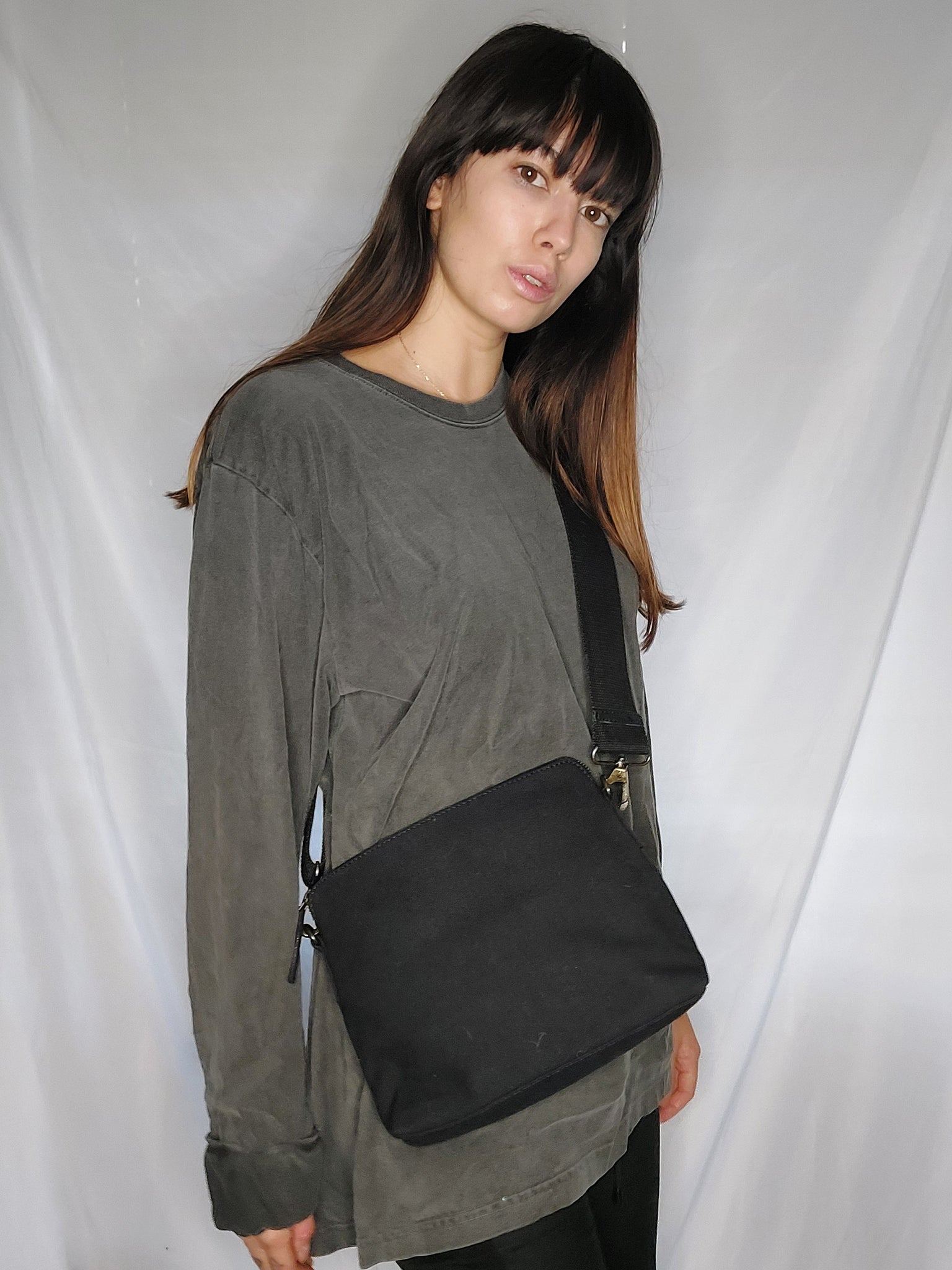 WDTS Canvas Florrie
Window Dressing The Soul Florrie canvas bag

This beautiful WDTS bag is both practical and timeless. Inside is secure with a metal zip, cotton lining and one inner slip pocket. Comes with a wide adjustable plain black cotton strap. We think this bag is perfect for essentials. The CollardManson largest purses and wallets fit perfectly inside the Florrie. 
Dimensions 28cm width, 21cm height, 6cm wide at the base.  
Model shot for reference only. Strap is plain black.