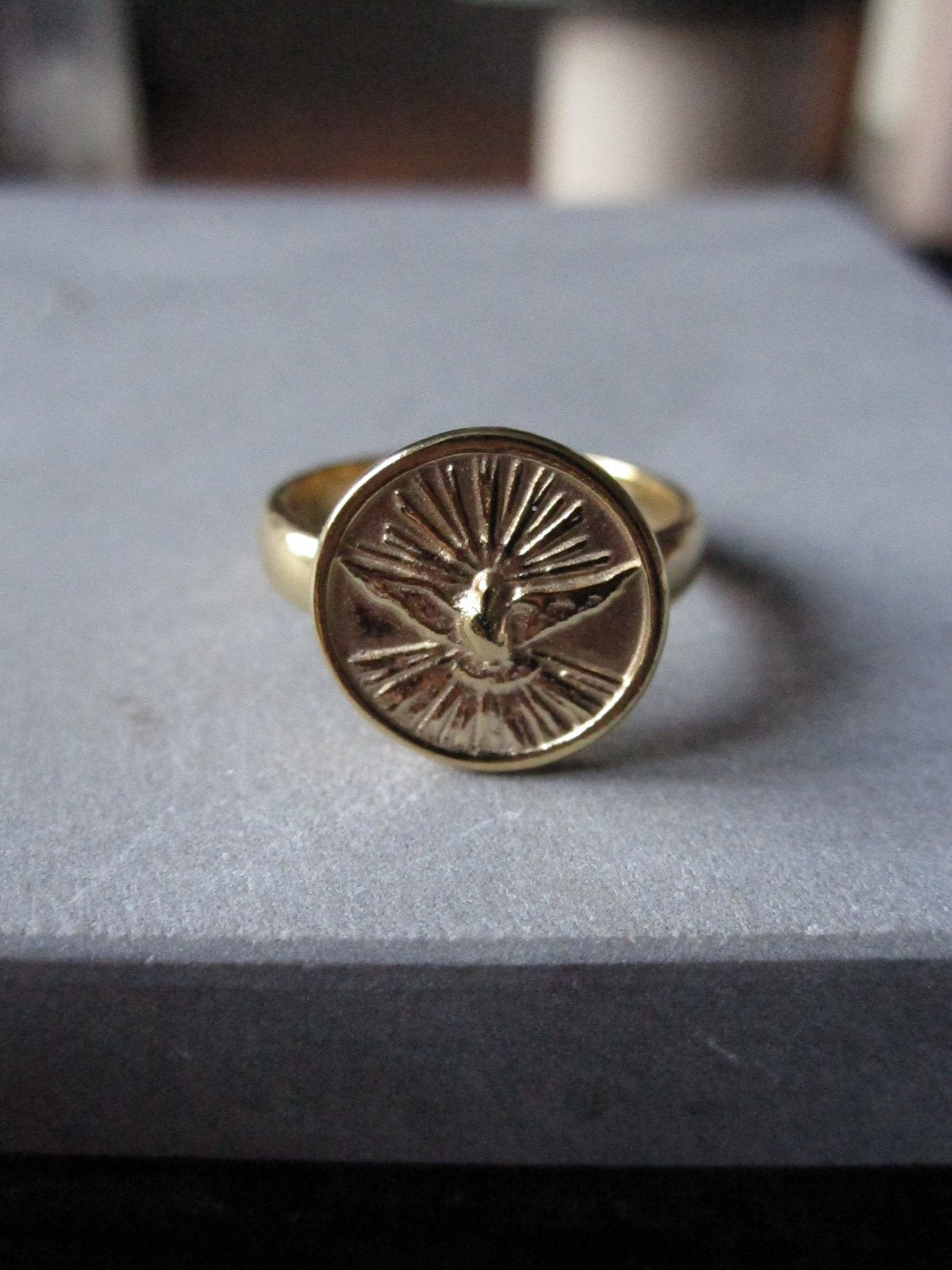 WDTS Dove of Peace gold plated ring
The dove represents peace of the deepest kind. It soothes and quiets our worried or troubled thoughts, enabling us to find renewal in the silence of the mind.
Oxidised silver ring with the Dove of Peace and on the reverse - Mary, Joseph and Jesus.
Gold plated 925 Silver.